Training on EDURES methodology (C1 activity)
Country of the event: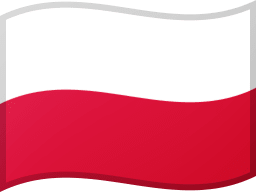 Teachers of participating organizations and local students will be invited to the training. The training will let obtain new knowledge, necessary for project results and personal development. Project team is going to support Intellectual Output 1, Output 2 and Output 3 mainly within this training activity. However, several issues have an impact on the entire EDURES project. The training will concern methodology of teaching and the usage of research in teaching process. It is also going to extend knowledge regarding intellectual property rights and best practices in preparation of teaching materials.
The detailed objectives of the training are as follows:
best practices and methodologies used in traditional technology education (1 day focused on lectures and brainstorming),
research results in technology (on the basis of mechanical and construction engineering) - classification, sources and scientific data bases, commercialization (1 day focused on lectures and practical exercises concerning the skills in collecting of relevant research results),
intellectual property rights, licenses, and the IPR issues regarding the usage of research results in teaching materials (0,5 day focused on lectures and brain storming),
training on innovative and modern forms of teaching and learning including e-learning platforms (0,5 day training focused on lectures),
training on the preparation of content for the aims of e-learning materials and lectures including implementation of results of R&D (content editing, adjusting, developing, sharing with the use of software digital tools) - (1 day training focused on practical exercises at the PC).
All EDURES project partners will contribute to the final programme of a training. The training will be hosted by Rzeszów University of Technology.
Intensive EDURES programme for higher education learners (C2 activity)
Intensive EDURES programme for teaching staff (C3 activity)
Country of the event: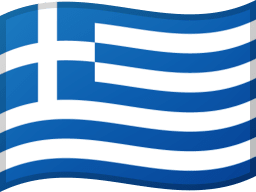 Students and teachers from participating universities will join in order to investigate the effectiveness of the EDURES developments obtained in O1 and O2 and partly O3. We are going to test our new methodologies, collect students opinions and analyse novelty resulting from research results application in teaching and compare to the traditional teaching approaches. WIthin this training participants will obtain new knowledge and skills by the use of novel methodologies and materials. The training will support the development of Intellectual Output 4 and partly 5.
Team is going to perform the following activities within the activities:
testing and verification of EDURES developments (2 days of workshops (group work) and seminars focused on testing methodologies obtained in O1 and O2 by the use of the digital platforms/e-learning platforms),
traditional (without research results) and novel EDURES lectures (selected lectures prepared within O3) for students, common discussions, brainstorms and learning-supportive games and feedback collection (2 days),
workshop (group work) on the improvements of EDURES contents by the use of students projects (1 day).
Each partner will be responsible for preparation of content. The National technical University of Athens will host the event.